Planning a project pie chart
Today I have yet again been faced with this: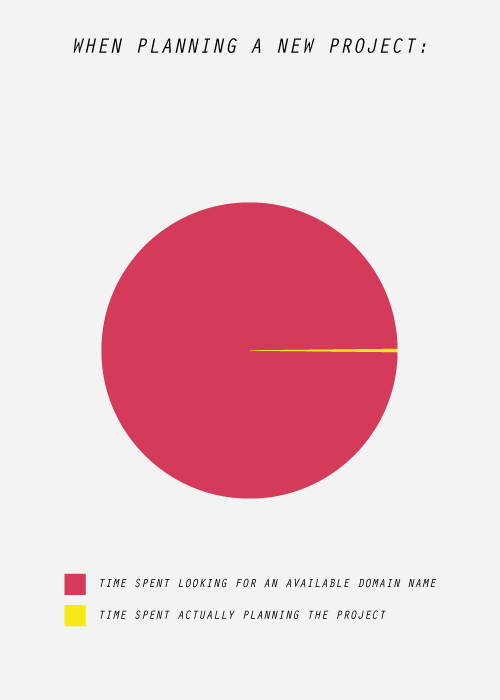 Personally, I think something needs to change with regards to domain name registrations. Perhaps if a domain isn't put to good use within 6 months it should be put up for sale again?
At least the ordeal inspired me to make something!
Filed under: