Infinite floor not working in After Effects & Cinema 4D Lite
I recently upgraded to the Adobe Creative Cloud & one feature I was really looking forward to trying out was the Cinema 4D Lite package within After Effects. I've experimented with Cinema 4D before, mainly just creating a couple of random objects here and there, but only ever with the trial version.
One thing I had used in my previous projects was the infinite background (or seamless floor effect) that acts as a nice setting for the 3D objects (Greyscalegorilla has a great tutorial on how to put it together). However, after creating a test project with the infinite background in Cinema 4D Lite I then switched over to After Effects and found that the background object wasn't appearing in the composition:
This is the render within Cinema 4D: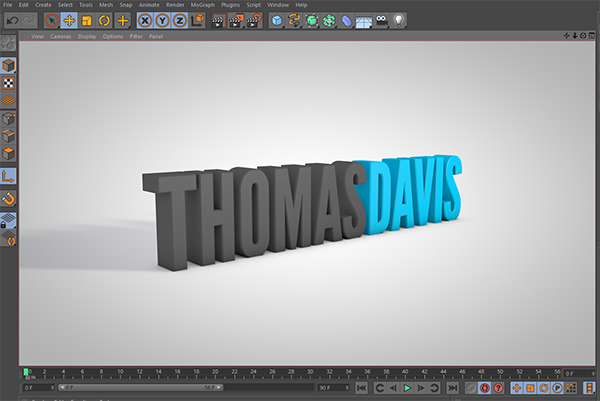 And this was the result when switching to After Effects: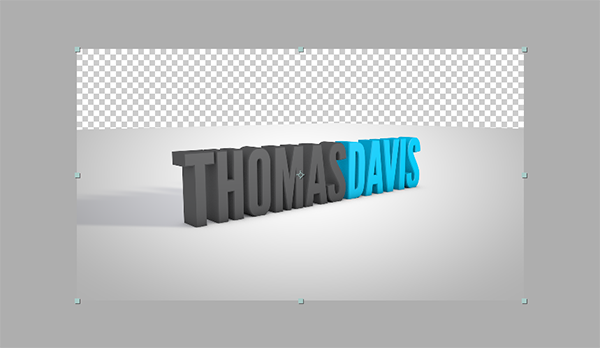 As you can see the background object wasn't appearing which is obviously less than ideal! After searching around for quite a while I eventually found a forum topic that shed some light on the issue.
How to fix the issue:
The background object is still there but for some reason it's displayed as an alpha channel instead. The instructions below show how to change this:
In the After Effects project panel right click your Cinema 4D file and choose: Interpret Footage > Main.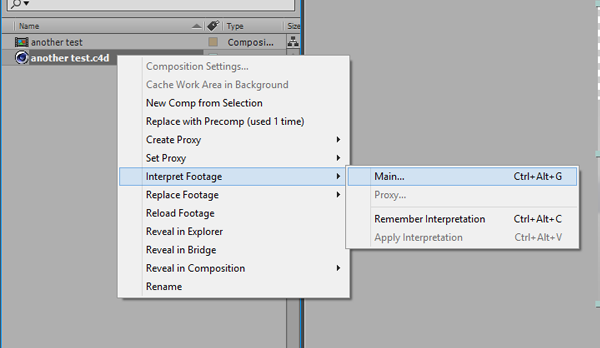 When the interpret footage window pops up you should see an 'Alpha' section right at the top, choose 'Ignore'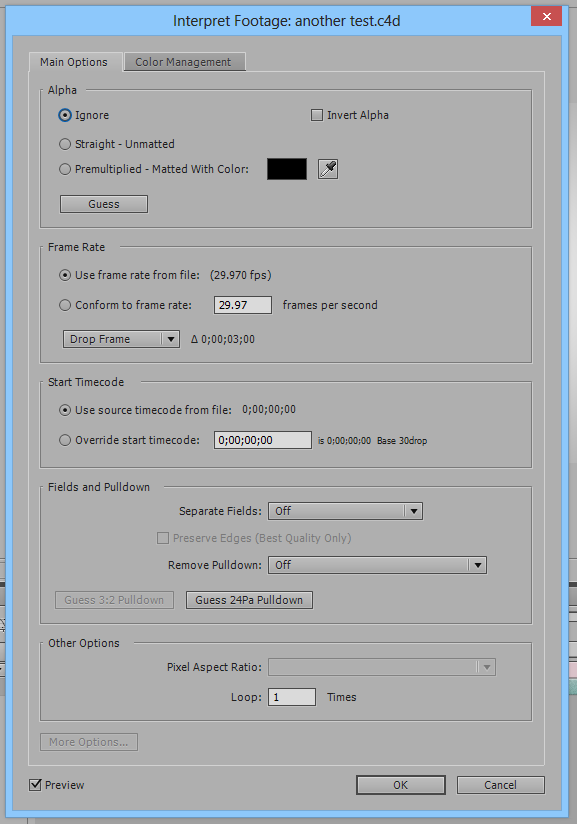 This should then display the background object in your composition!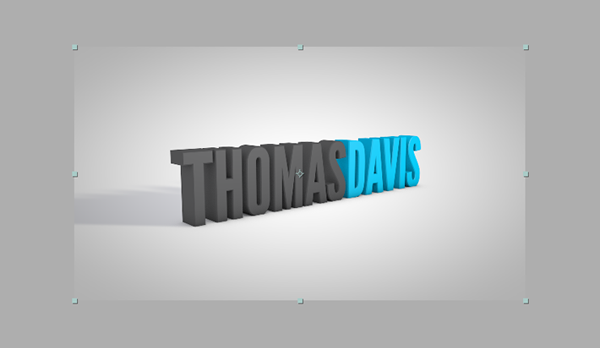 Filed under: