As a freelancer I'm always saying to people I can theoretically work from anywhere; all I need is a decent internet connection and I'm sorted.
Up until now I'd never properly tried it though, so I decided to book a trip to Berlin and give it a try. A bit of an experiment to see if it's actually possible.
Here's some of the good stuff:
Berlin has some excellent co-working spaces
I was lucky enough to have a guided tour of Factory when I first arrived in Berlin (shout out to Niclas for the tour!). The whole place is such a cool venue; a campus for new tech startups with a real focus on co-working and bringing people together under one roof. Although geared towards startups rather than freelancers, it was a great to see a place focused on co-working and small businesses. Keep an eye out for their future plans too!
I also spent a day working from Betahaus; another space dedicated to co-working in Berlin. It's a great setup, the ground floor has a coffee shop, plenty of desks and free wifi: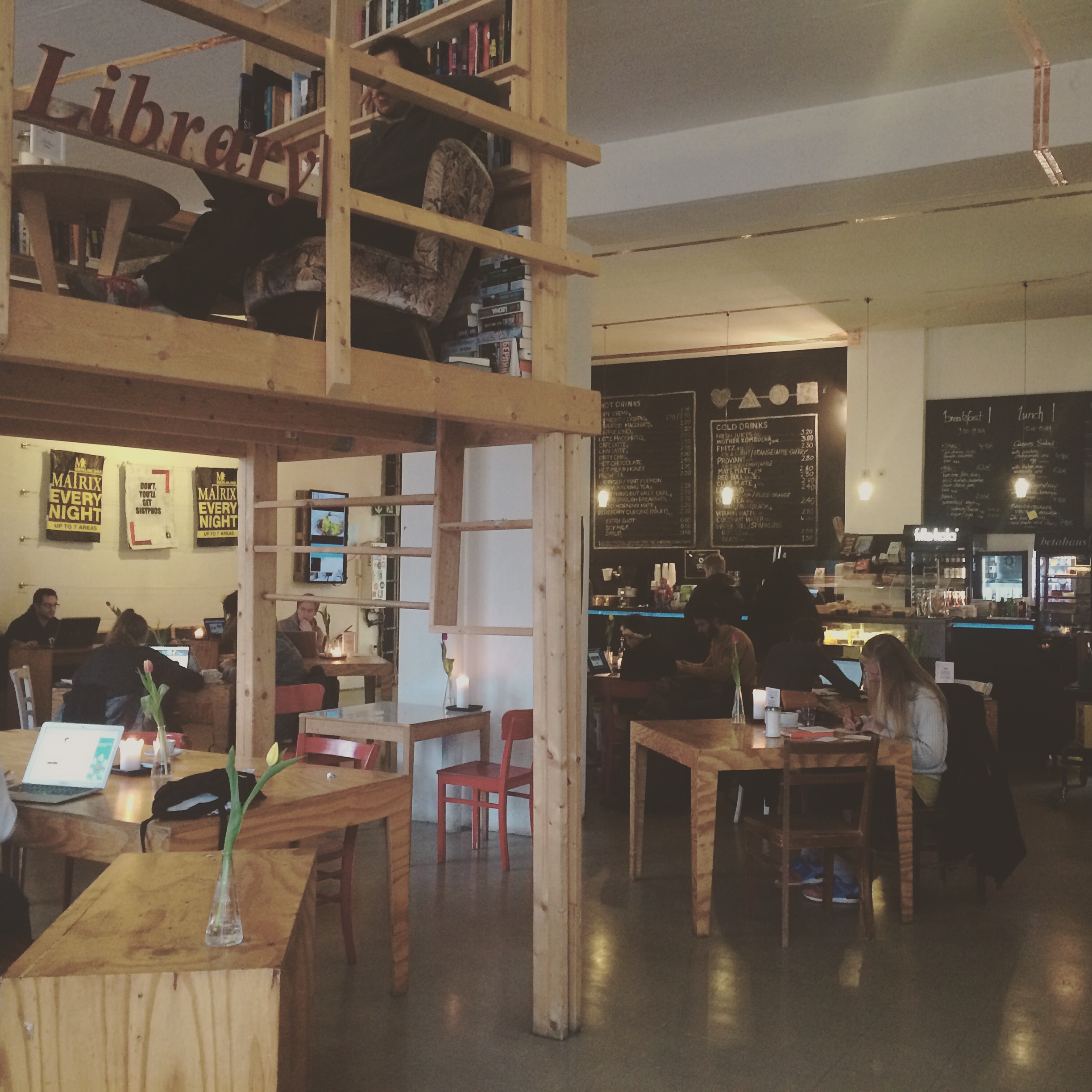 Alternatively you can sign up to become a member with access to a more permanent flex desk, meeting room, fast wifi etc. Definitely an option I'd look at if I were to work out there for longer.
Airbnb offers a home office away from home.
Airbnb was ideal in this situation, the place I'd chosen to stay at had a great home office I could use, great wifi, and the bonus of some company in the form of the resident cat: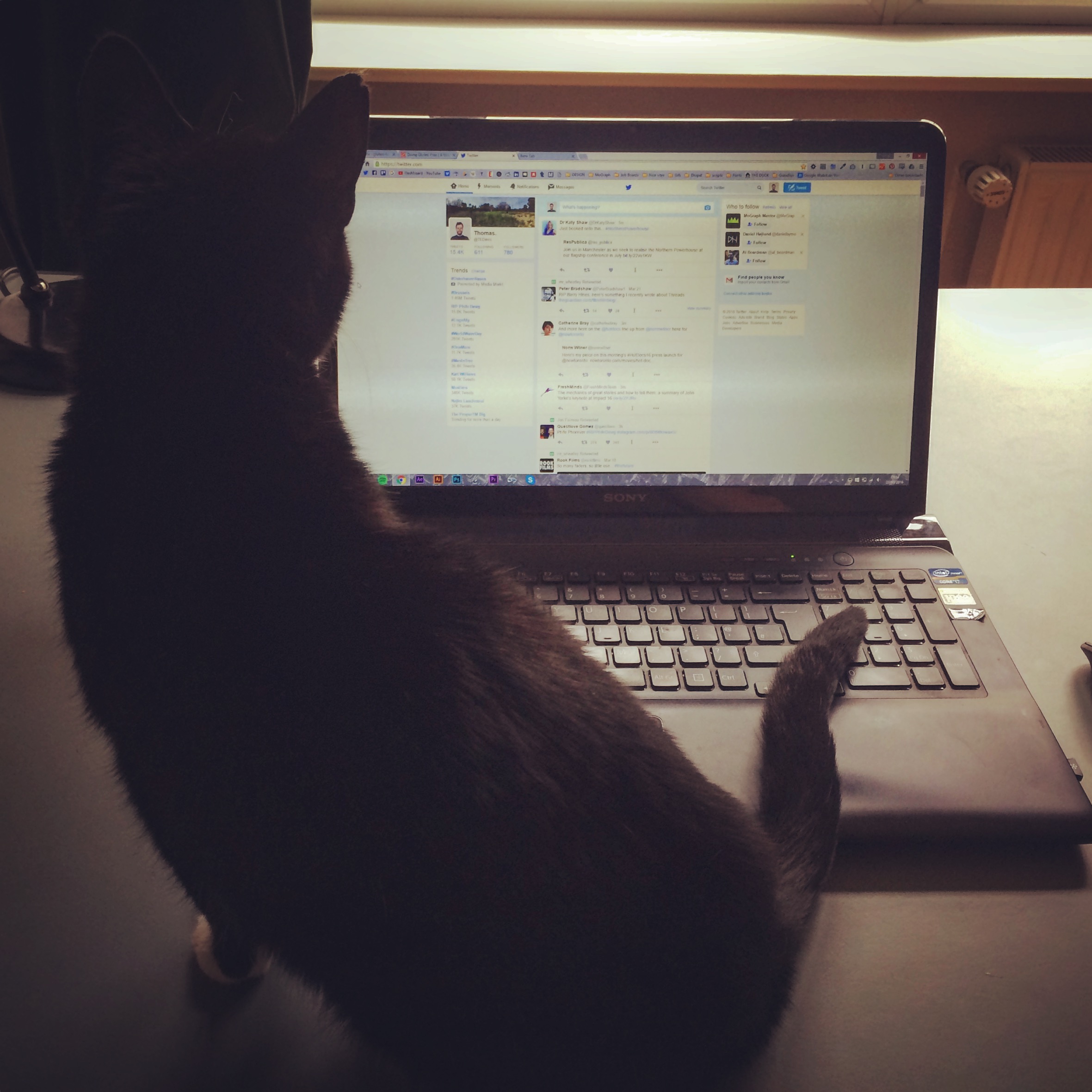 If you've never tried Airbnb before I strongly recommend it, and if you sign-up to airbnb here you can get £25 credit towards your stay!
Exploring a new city.
The thing with freelance work, as with most jobs really, there's a lot of emailing back and forth between projects. The bonus of working from a new city was that I could use any downtime I had to explore!
The first day I spent the morning working from the Airbnb desk, then while I was waiting for people to email me back I went exploring Berlin. I took the hit on the mobile data front (capped at £2 per day with no limits) but it enabled me to answer emails on the go while taking in some sights.
Exploring a new city also gave me a great opportunity to add to my Gluten free blog, hopefully others will find that useful.
So there you have it!
A successful first attempt at freelancing from somewhere completely new. I came away from the whole experience feeling extremely lucky at being able to take my work with me and travel in this way.
Onwards to somewhere new!
Filed under: