Freelance project proposal template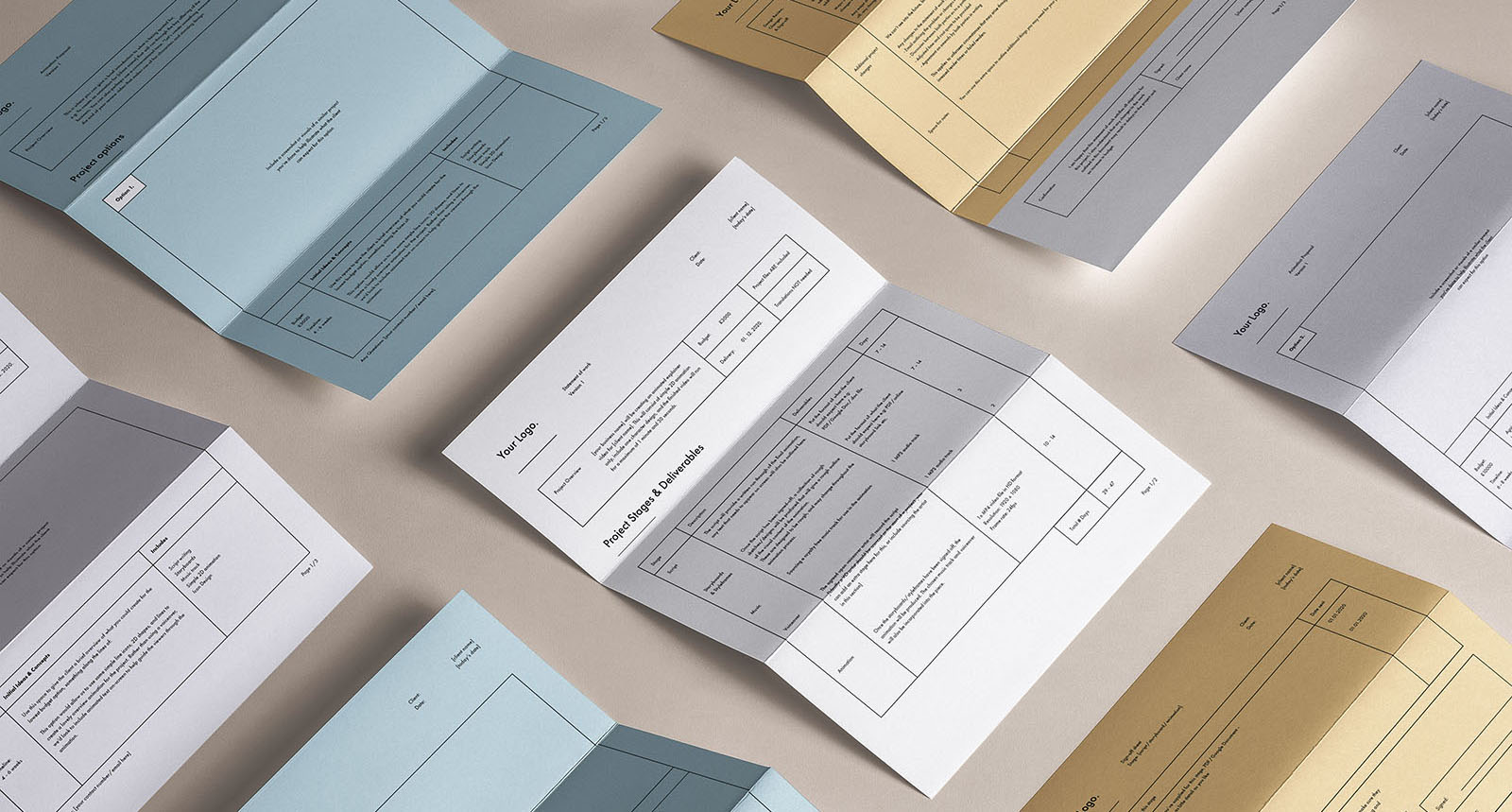 As part of my freelance motion design business, I often have to create proposals for prospective clients. Over the years I've tried to perfect the proposal process, and I've found that a simple professional approach often works best when trying to win new business.
Rather than simply jotting down ideas and sending links to previous projects in an email, it's incredibly useful to actually spend some time and create a document for your prospective new client. This proposal document can include your initial thoughts on the project, along with a couple of examples of the work you've done before that's similar to what the potential client is looking for.
I've previously developed a proposal template for motion design projects for my side project Made by Loop, but I realised that this is something that all freelancers can use, so I've tweaked it slightly to suit most freelance projects:
Check out the freelance proposal template on Gumroad
Also available as part of the freelance business starter pack
The template file includes simple examples and prompts throughout to give you an idea of what to put into the proposal, so if you're new to freelancing or you've never put together a proposal before then don't worry, the template gives you a good idea of what to write and where.
The structure
The freelance proposal template uses a "goldilocks" structure, what this means is there are three potential options to fill out for you client to choose from, the first is usually the lowest budget option, the second is a mid-range budget option that's usually just right for clients, and the third option allows you to show what's possible for the big bucks.
Within each section there's space to outline what your initial thoughts are for the project, the predicted budget and timeframe, and a list of what's included. Replace your logo, fill in the sections, and add an image for each and you'll have an elegant looking proposal in no time.
Just export your changes as a PDF and you'll have a document the client refer back to whenever they like.
Can I customise the template?
Yes! The whole template is designed to be customised, there's a space for your name or logo at the top of each page and the structure of each option has been designed to conform to a nice grid layout which gives a simple, elegant feel to the whole proposal.
The proposal template uses Futura by default which is available to download via Adobe Fonts with your creative cloud subscription, however you're free to change any text and colours you like to suit your own brand design.
What format is the template in?
The proposal template is as an Adobe Illustrator Template file, just open the template file and Illustrator will create a blank document for you, once you're finished customising the template you can then save it as a PDF to send to your clients.
Filed under: