DrupalCon London is almost over, the sessions have all been wrapped up and all that remains tomorrow is the code sprints to try and put some of the awesome ideas from the week straight into action. This was actually my first ever DrupalCon, unfortunately I could only attend one of the days but even so; I learnt a lot from the sessions I attended, the entire atmosphere was great and I'll definitely be attending future conferences!
The web standardistas started the day off by delivering a rather interesting keynote on designing the sustainable web; in which they explored the concept of creating sites which are not only designed to be responsive across a variety of different devices and browser widths, but also how they can be designed in a way which looks great both today and in the future.
Following on from the keynote the first session I attended was on the topic of responsive web design within Drupal by Jake Strawn. The session covered some of the main benefits and challenges of responsive web design in general and moved onto an overview of the responsive & highly configurable Drupal theme: Omega - a theme created by Jake & co-maintainer Sebastian Siemssen. I had a brief chat with Jake after the session to explore some of the concepts on responsive web design a little further although I didn't want to keep him too long seeing as his last slide before opening the floor up for questions was this…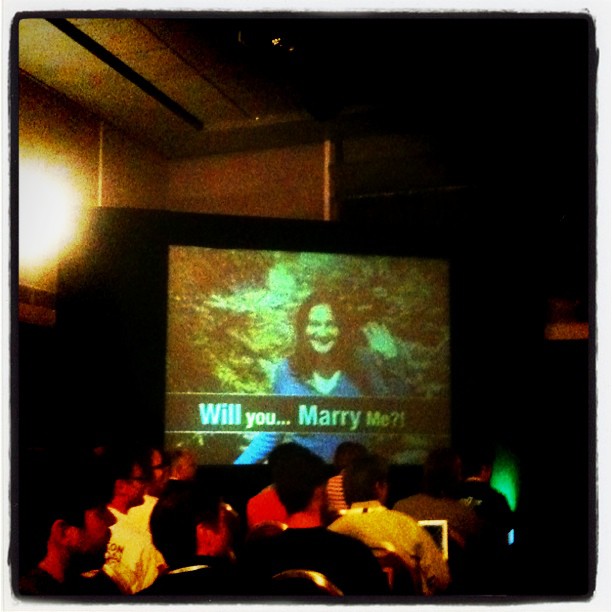 … I'm happy to say she said YES! (If she hadn't it would have been a slightly awkward Q&A session!)
The next session I wanted to attend was actually cancelled but luckily @mortendk stepped in with a presentation on how to 'theme like a rock star' in Drupal. This was perhaps my favourite session of the day; it was filled with some great tips and tricks for theming within Drupal 7 and highlighted various ways in which the excess markup & stylesheets splurted out by Drupal modules could be removed quickly and easily! The presentation won extra marks from me for using the following video of Maru…
… to highlight the idea of theming by region rather than theming the specific menu/block/view etc. which is output (the boxes represent the region & Maru represents the same content being displayed in each region.). By applying styles to regions rather than being too specific and styling to specific block or menu classes, it enables you to output content by whatever module or means possible & the theme will remain the same.
The final session I attended was a little more technical than the previous ones & covered the basics of drush deploy - a project which will allow you to deploy all your code to a server via drush, and seeing as a lot of Drupal developers already use it in day to day development (myself included) I can definitely see the advantages of it. As of yet the project hasn't got a release but it should be along soon.
All in all, as I said previously, I really enjoyed DrupalCon London and would recommend attending a future conference if you haven't been to one yet, I know I'm already looking at next years conferences: DrupalCon Denver 2012 and DrupalCon Munich 2012!
Update: the perils of blogging late into the night last night meant I forgot to mention the guys at Computerminds, I've worked with them on a number of projects yet never actually met most of the team in person until DrupalCon! It was nice to finally put a face to the skype names!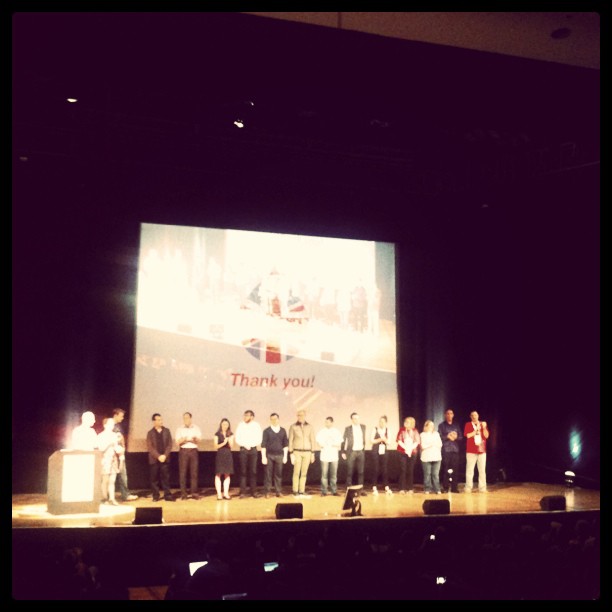 Filed under: