In-place Lancaster University
Community site allowing users to sign up and submit a project
Website
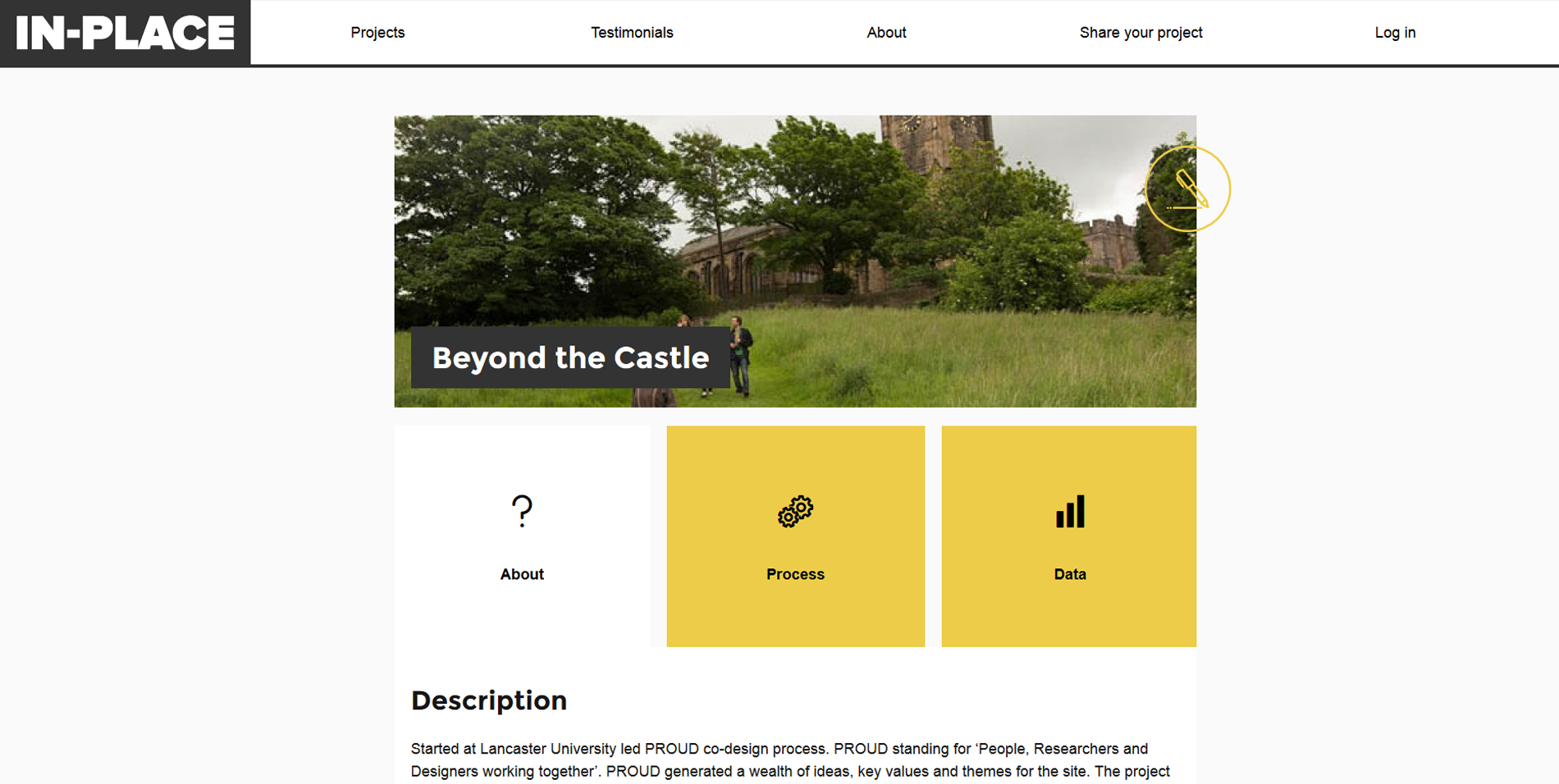 Lara and Malé from the Creative Exchange at Lancaster University contacted me to build a community website for their project: in-place.
The aim of the site is to bring together people working on projects that involve: heritage, place and local memory.
One of the main challenges was how to deal with the massive form required when submitting a project. Working closely with the clients, I suggested splitting the form into sections, making it much easier for people to work through.
This also meant the project pages themselves were split into sections, again making it much easier for people to process the information.
Custom icons
The site features a few different custom icons I designed to help break the sections up slightly.
Once I'd designed all the icons I used icomoon to create a custom icon font, perfect for use on the web.