New website for the InnerVision film
Phew! It's been a busy couple of weeks for me, I've been down in London on a freelance motion graphics project (more on that later), but before I left I managed to work on a great project: creating the website for the Inner Vision film.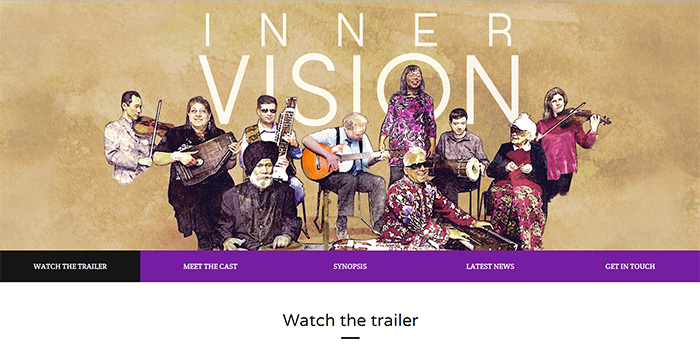 The film is a documentary following the inner vision orchestra as they go on tour. The inner vision orchestra is unique in that all the members are either blind or partially sighted.
The director of the film, Cecile Embleton, needed a small website to promote the film and share the latest news about it. A kickstarter campaign will be launching soon to help raise funds for the production.
There are a few finishing touches to be done but I'm pretty happy with the overall project. There were a few challenges along the way, the blog section needed to be laid out correctly to help people navigate back to the main page yet also discover older posts.
It's been a great project to work on and the film itself sounds like it's going to be brilliant. I'll be sure to update this post when details of the kickstarter arrive.
Website design
Website development